2020 Trending Color Paints for your New Home  
Colors are very important  to make your home more beautiful and attractive. Trending colors have the power of influencing anyone's mood and add lots of creativity in anything. This is the only reason why choosing the right color paints for the home is more essential.
You should remember that the colors are the backbone of the walls of your home, so no wall in the house should be left blank. We are here looking at trending interior paint colors for 2020  to get you inspired. We want you to be surprised at some of the latest paint colors and sheds. Please have a look at the best color trends you can find below, which may go better for your home in 2020.
New  Blue
A pastel blue color combines well in the ambiance of any home. For the traditionalist gray-blue, ice blue, charcoal blue, and a very pale powder blue are ultimate options. These shades of blue give off an innocent and soft vibe, blue inspired by the water, and gives a natural feel to walls of the home. You can also color your doors and windows with some other shades of blue, highlight the furnishings and textures within a room with a cool blue shed is the perfect accent for the walls. 
Jewel Tones  Accents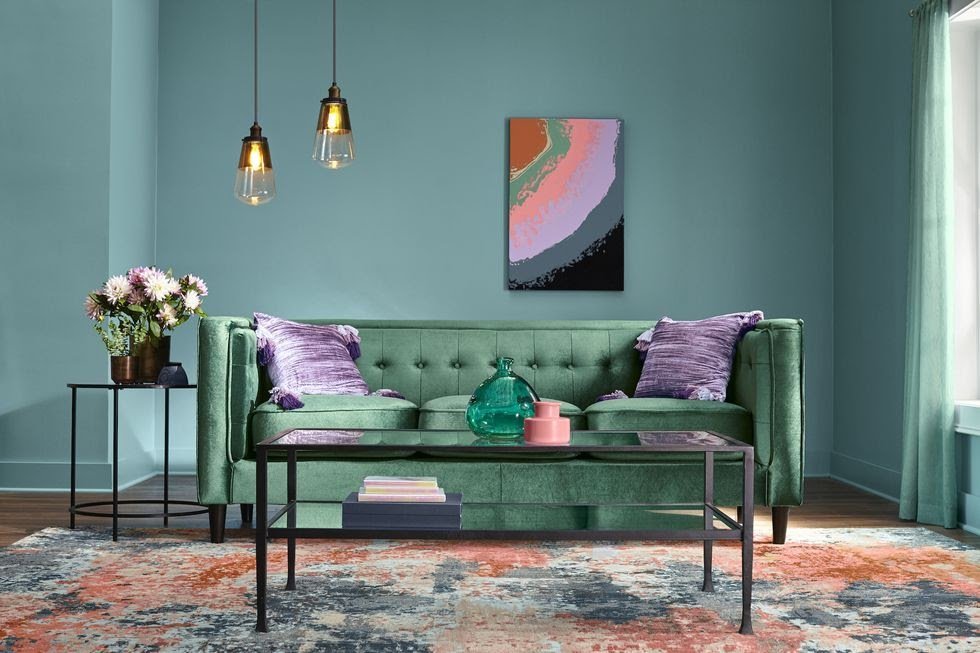 To give your living room a new look, you can bring jewel-toned accents, and it will go well. You can choose this color for furniture too. This year for a change, you can go with a neutral palette, and it's all about finding the proper balance with appropriate doses of colors. Accenting jewel tones with walls, paint, or fabric is a dynamic color pop for your furniture.
Pale  Pink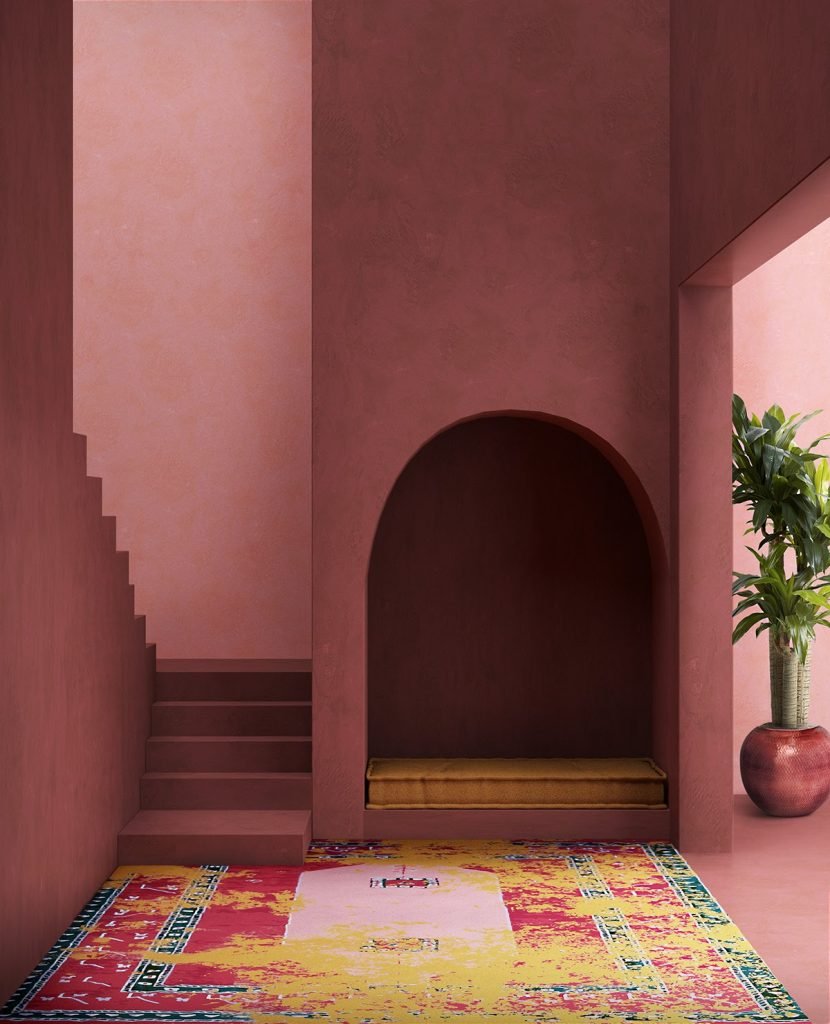 Shades of Pink are prevailing in 2020 due to their neutral properties and compatibility with all other shades. Desert pink or pale pink shades are more prevalent in 2020. These sheds can be mixed easily with an abundance of white or lemon yellow and give walls an ideal look.
You can also go with a variety of colors and geometric shapes in pink for the Isaac rug, which may be a  versatile piece and make it provocative. Make a right combination of dark and light sheds, decorate your walls with pops of dark cherry pink with light sheds of blossom pink.  
White On White: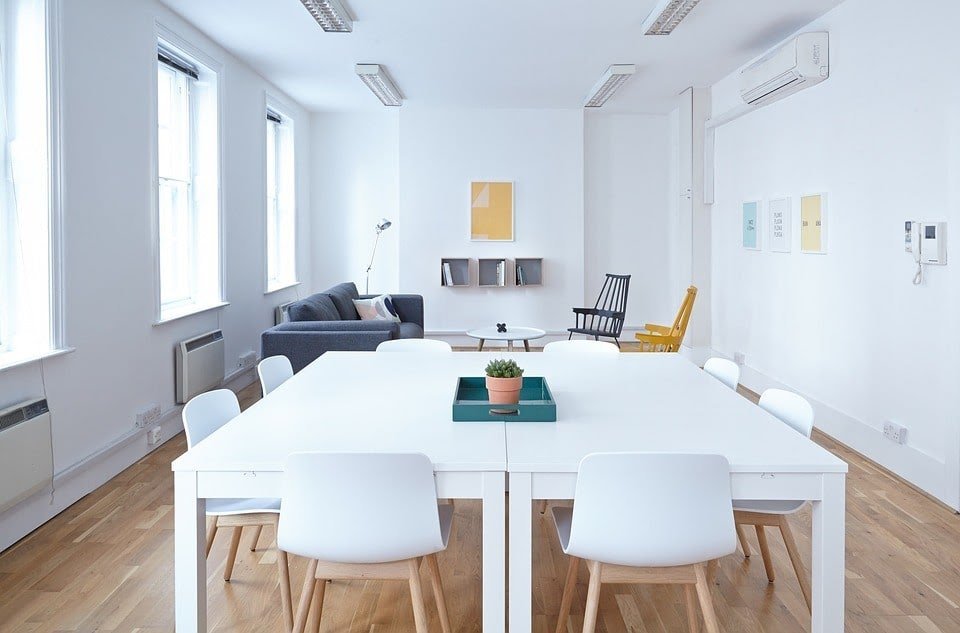 White on white is the best prominent color trend for 2020, but this concept may look boring for some people. White on white gives a reflection of peace and love in the house. Color your walls with sheds creamy white and give them a new look. White gives a versatile look for the home, and it gives you a feel of relaxation when anyone enters. 
Also, you may choose white for the bedroom bed or furniture in the bedroom you have. A white bedsheet with soft pillows and curtains will give your room a charming look. 
 

Orange Apricot

Apricot Orange is a new color in the trend of 2020. The darling color of apricot involved everyone and gained a classy dose of orange. Blend the apricot orange with browns is a great idea to go well with this chic color. 

In 2020, you can find a shift from the trendy to palette colors; Orange apricot goes well with the trend of 2020. It gives a warmer touch with more organic tones. Apricot shads are the perfect shed for the walls, which may be accessible in the colors for this coming season.
Shades Of Green
At the point when I talk about the most noticeable shading pattern in 2020, that shading would be green. There are numerous shades of green that give a sentiment of nature love. You can go with olive green, Hunter Green, Beau Green, all are certainly ageless shades, 2020 has been the time of grasping these adaptable hues for the inside of your home. Utilize these shades of green in the live with a wealth of normal light. They are tranquil and luxurious, articulation making, and can stick out or mix in with such a large number of configuration styles. Green is a transformative shading that can mix with light or dim sheds. You can put it effectively with neutrals or have a fabulous time with brilliant immersed hues for a vivacious space.
Warm Browns
There are so many ranges from glossy brown to dark brown through the terracotta, brown shades will still be present in the coming months. The shades of brown are perfect accord with the natural trend. It portrays our period and mixes the flavor of unbiased hues and summonings. Cold darker wooden dark colored or dull darker gives a warm mix for pads and comfortable plaids. Go with fun-roused hues like wooden darker, or mushroom dark colored; you can likewise mix them with dim or dark to radiate an old-world, naturalist feel.
Moody Red
Red is one of the most solid colors in the bank of color trend of 2020.  It gives an emergence of rich tones, darker sheds, reddish-brown, Woody, and warm nuances of colors to blend with many other shads.  
Cherry red will be the best choice to give your furniture a new color trend. The red is a shad that can enhance any decor. You can choose a linen bed, which is also available in red for a warm night space.
The red can also associate with pink, or green and yellow. Choose  Vermilion red in furniture or painting, to discover the new atmosphere. 
Terracotta

Earthenware is a quest for its reconnection of nature and man, imitating sexiness. Indeed, even the Kotta Rug is an assembled item that brings both natural mindfulness and changes magnificence and the unwinding of one's activity. In 2020 the earthenware shading will give another pattern in the realm of home. Terracotta can retain colors, improve character, and diversion.
Metallic Black
Black can give a sophisticated touch to the walls of the kitchen, with highlighting pastels, golds or flashy hues, it will change the whole look. To give a different and more interesting look to the kitchen, color it with metallic black. The combination  will go well with steel appliances and chimneys you have in the kitchen.
Black makes a remarkable reappearance in the color trends and gives it a classy touch that can attract anyone. If somebody told you that black is not a color, force is yet to see its impact in your kitchen. 
You can also choose black for the yard, car parking, or garage area. Black can add new fun to the metal buildings you have in the garden area. The black combined with gold will bring out the other colors of a room. Black and marble go well with your bathroom ambiance too. 
Author Bio: 
Kevin Brown
Kevin writes for topics like Home Improvement, Kitchen decor, Garden or travel-related topics additionally; he has a passion for the metal building industry for more than ten years, Kevin has become an experienced building specialist in this industry. His goal is to help people with his vast knowledge to assist them with his best suggestions about different American metal buildings such as carports, garages, barns, utility buildings, and commercial structures.